Camping is a great way to get really close to nature and that's something that we are truly passionate about!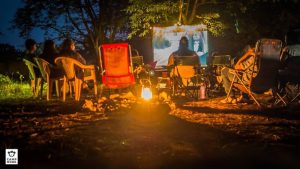 We have various kinds of camping options – from permanently placed tents with a full service that offer an easy camping experience for families, couples, small teams, to DIY campgrounds where you still get the service and support, but setup your own tent, to bays for campervans or a drive-and-camp experience and soon we will add tiny cabins as well!
The Linger-CampMonk campsites offer the best camping experiences around Bangalore, and in other places. Great locations, great food, great staff and a true experience of the outdoors. We keep having events for astronomy buffs, those interested in Yoga, for bikers and cyclists. And these are perfect places for team outings, especially for small teams and startups – we're also connected with some really awesome corporate outbound trainers who can design a very custom program specifically for you. Do reach out to know more.
Campsites near Bangalore
Vishaal Farms (aka The Rocky Hill Campsite) : 90km from Bangalore in a 11 acre farm with the vicinity of the Devarayanadurga hills. Great for stargazing, for treks and to visit the Madhugiri Fort and Devarayanadurga Temple.
Alphonso By The Lake (aka Camp Mango Lake) : About 80km from Koramangala, Bangalore and after a very pretty drive. This is nestled between two forested ridges and is a wooded patch at the end of the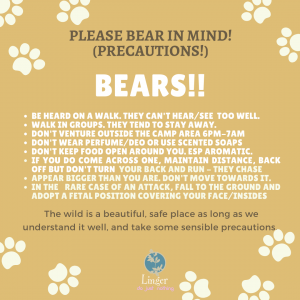 The Tamarind Jungle Camp, Veppanapalli (Krishnagiri) : About 90km from Bangalore, at the edge of a scrub forest. Beautiful hills, grasslands, and hikes.  Excellent for birding, wildlife and reptiles and small animals around!
The Wild Shodhan Farm : Natural farming, and living in the proximity of a forest with the odd elephant or leopard as your neighbour, this one's just 25km from Kanakapura.
The Tamarind Valley Farming Collective (Thagatty, near Anchetty) : This is a 100 acre permaculture, organic farm being grown as a food-forest by Beforest. This borders the Thagatty and Anchetty forest ranges that are a major habitat for elephants and other wildlife. This is a great place to learn about regenerative farming, and for birding and experiencing the forest.
In Coorg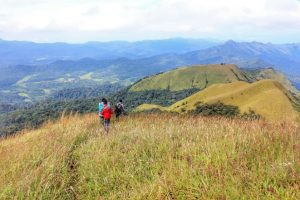 The Campsite at Thunthuru Ecofarm, high up at Kopatti (Coorg) : Perched atop a slope a little before the Kopatti Peak – a popular trek in Coorg.